Welcome to 2012! You know… this means it's 7 months until the wedding. Wow. How did that happen? The holidays certainly made a lot of time zoom by.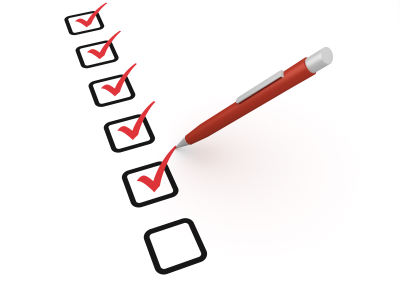 Seven months… I got to thinking. I should probably check in on the check lists in my books! What am I behind in (because I know that I certainly am behind in at least a bit of planning…) So far the list doesn't look too bad:
Draw up a guest list
Uuuugh the guest list. Does this ever really get set in stone? I'm about 2/3 done collecting names and addresses and I just sort of gave up until the holidays were over. We'll call it a half check.
Determine a budget
The budget was another painful but easy task. I think we have a firm idea of what we are willing to put into the event, and my spreadsheet it helping track all spending so we know if and when we go over budget on anything. So far, a nice check in the box.

Get engagement ring appraised and insured
I let this one slide, even though it was, like, the second task in my wedding planning guides. Carl and I have an appointment with an independent appraiser for the 11th of this month, so we can call this in process.
Set wedding date
Well, we all know the saga that was setting the wedding date, so we can check this off the list for certain. It's nice to have a solid date that is ours... It has made planning and focusing so much easier.
Book venue for ceremony and receptionWe, at least partially, let our venue determine our date. There was no use in getting our hearts set on a place when our date might not have even been available, so we went looking with an open mind. We're booked at the venue for our ceremony and reception, so that's another check!
Hire a photographer
The good news is that we have a contract in hand to sign with Tracey Joy Photography. I was sort of stressed trying to find a professional wedding photog, but Tracey was referred to me by one of my bridesmaids. We clicked on the phone, did a photo session with her and the rest is history. Check!
Book and officiant
There is some debate still open on this. Perhaps we want to have a friend get ordained and officiate. Perhaps the pastor from my family's church whom I used to babysit for should be the officiant... There are lingering thoughts in the air on this one, so really that means that nothing has been decided at all.
Choose bridal partyAaaall done. This one was easy-peasy!

Book rooms at hotels for out of town guestsYou know... I keep saying I'm going to call the hotels, and then I don't. I hate phones. I hate calling people. This task seems hard yet so very simple. Mer.
Finalize guest list
-sigh- see #1.
Start designing invitationsI have ideas. Some thoughts. A vague inkling... Does that count?
Choose save the date cards
While I am determined to make them, I really like the idea, at this point, or ordering them. We want to get them out by the end of the month or at least before the end of February, so I guess I better focus on this one. Knowing people's addresses might help...
Book DJ for reception
We know who we want to book. Meet our DJ:

Begin looking at wedding gowns
Done! So very done. I was done with this before we even had a date and a venue.



Now it's just time to focus and get back on the planning train. Who's with me? Hopefully with the time I have now that he holidays are over, I will be able to get a move on some of these things. I would hate to fall too far behind and just end up stressing myself out more. I know me. I do that to me a lot. Lets add that to the list -- don't stress myself out. Think it'll work?